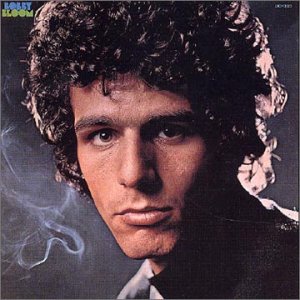 Bobby Bloom
Bobby Bloom had been associated with Jeff on and off since the early 1960s, when he was sound engineer Brooks Arthur's assistant on some Barry-Greenwich sessions for Red-Bird Records. However, Barry and Bloom don't seem to have come together as artist and producer until 1969, when Bloom was signed to Joey Levine and Artie Resnick's short-lived Earth label. The following year, they came up with the stunning collection of blues-oriented rockers that make up The Bobby Bloom Album. The most notable songs from this excellent set are "Heavy Makes You Happy", a British hit single for Bobby, and later a crossover smash for The Staple Singers; and the immortal "Montego Bay", a calypso-tinged musical travelogue which has enjoyed cover versions by The Bar-Kays and many other acts. Barry and Bloom's songwriting collaborations also resulted in chart singles for The Persuasions ("I Really Got It Bad For You") and The Archies ("Sunshine"), as well as a cult hit for Dusty Springfield ("Haunted"). In addition, Bobby wrote hits for bubblegum groups like The 1910 Fruitgum Company ("Indian Giver") and Tommy James teamed with him to pen the garage rock classic "Mony Mony." Tragically, Bobby died from a gunshot wound under mysterious circumstances in 1974. A very sensual song stylist who possessed a smoky vocal quality, Bobby Bloom was perhaps the most talented male vocalist Jeff ever worked with. Their non-album collaborations are not to be overlooked: Of particular note is their diabolicdly rare Latin funk workout "Until They Say Mercy," and Bobby's great 1971 two-sider "We Need Each Other" b/w "You Touch Me," a heapin' helping of Bubblegum Blues at its finest! Barry himself claims his best Bobby Bloom production was his very first: "Sign of The V," a choral rock ballad with heavy gospel flavorings.
The Klowns were the Ringling Brothers/Barnum and Bailey organization's entry into the cartoon rock sweepstakes. There never was a Klowns cartoon, but the Harlequin-clad, six-person vocal ensemble did host its own ABC television special on November 23, 1970. Their album for RCA Victor provided Jeff with an opportunity to showcase the songwriting abilities of his Steed staff writers, Neil Goldberg, Gil Slavin, Steve and Mike Soles, and Ned Albright. The group's first single, a mellow Latin ballad called "Lady Love", expired all too quickly on the charts; "Love Is The Answer," a rocking album cut that was prominently featured on the TV special, might've been a better choice. The wonderful follow-up, "Flower In My Garden," proved to be the group's swan song. The Klowns would be but an obscure footnote in pop music history, except for the fact that their lead singer was one Barry Bostwick. In a few more years, he'd become rather famous as an actor on Broadway, on television and in movies, most notably The Rocky Horror Picture Show and the long-running sitcom "Spin City". The Klowns project wasn't Jeff's last collaboration with Ringing Brothers/Barnum and Bailey: In 1992, he'd produce the boy band N/Motion under the circus company's auspices.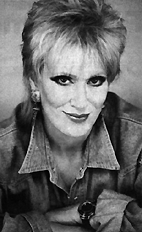 Dusty Springfield
In 1971, Dusty Springfield traveled from England specifically to cut tracks with Jeff Barry for her proposed third album on Atlantic Records. Jeff indeed completed work on an album with her, but only four selections were issued at the time. Late in 1998, he turned over the long-lost album master to Rhino Records, who unfortunately saw fit to divide the tracks between two different CD releases. While no standout hit singles are to be found in the track lineup, the LP is an intriguing marriage of Jeff's pop/blues stylings with Dusty's soulful vocal renditions. In fact, Dusty Sings The Blues would be the ideal title for this collection. Particularly fine are cover versions of Bread's "Make It With You" and Carole King's "You've Got A Friend"; the Mike and Steve Soles/Ned Albright-penned country-rocker "I'll Be Faithful"; Neil Goldberg and Gil Slavin's gospel-steeped "Love, Shine Down On Me"; and the downright bluesy "I Believe In You", written by Jeff and featuring him on prominent background harmony. Unfortunately, Dusty got into a tiff with Atlantic executives just before the album was to be issued, and when she suddenly quit the label, it was pulled from the release schedule. Some of the material did turn up the following year on Dusty's British-only album See All Her Faces. Of two singles originally released from the aborted project in the summer of 1971, the bristling rocker "Haunted" has been singled out by Dusty Springfield fans as a cult favorite.
With their devotion to rock 'n' roll revivalism and inherent sense of fun, the troupe of performers known as Sha-Na-Na and Jeff Barry would seem to be a match made in heaven. They got together to cut one album for Artie Ripp's Kama Sutra label in 1972, and the results don't disappoint. The Night Is Still Young has any number of radio-ready singles on it, though none of them stood a chance of getting heard amidst the soft-rock boom of the early '70s. No matter. Jeff brings out the very best the group has to offer with surefooted revivals of The Five Satins' "In The Still Of The Night," Frankie Ford's "Sea Cruise" and a rousing medley of The Fiestas' "So Fine" married to The Falcons' "You're So Fine." Sha-Na-Na could and probably did take these flawless arrangements straight to the concert stage. Yet it's the original songs that really shine on this collection. The group members' efforts at composing were always quirky at best, but Jeff's production skills make "Screamin' Scott" Simon's rockabilly-flavored "Oh! Lonesome Boy", John "Jocko" Marcellino's hard-rocking "It Ain't Love I It Hurts You" and Richard Joffe's mellow "Sleeping On A Song" more than presentable. Not surprisingly, the set's most polished tracks come from Jeff's own pen, in collaboration with Andy Kim and Bobby Bloom. "Bounce In Your Buggy" is major league bubblegum, while wicked grooves drive "Bless My Soul", "It's What You Do With What You Got" and "You Can Bet They Do" to home base. Damned if these gems still don't sound like they belong on the pop music charts, over twenty-five years later! This album, which cracked Billboard's Top 200 Albums Chart without the benefit of a hit single, belongs in the collection of any serious Jeff Barry fan.
Although shy about performing in public, Jeff harbored his own rock star aspirations for years. Between 1959 and 1973, he cut at least a dozen unsuccessful singles for various labels including Decca, United Artists, Epic, Bell and RCA Victor. In fact, an entire album's worth of demos was left to gather dust in RCA's tape library. His early records were wild and woolly rock novelties with titles like "Please, Mr. Scientist", "The Face From Outer Space" (a Dr. Demento Top Ten contender if ever there was one) and "Can You Waddle?" A bootleg double CD from Holland collects numerous Jeff Barry song demos from the early '60s, as well as the unreleased RCA album. Highlights include his brilliant comic performances on "The Things A Fella Needs," "It Hurts, Doesn't It?" and "Big Bully Blues." His best pop records were 1963's "Short Skirts," an Ellie Greenwich composition recorded under the name Billy Mitchell; 1965's "I'll Still Love You", a Marvin Gaye-styled raver; and 1971's "Sweet Savior," a haunting folk hymn that was reportedly the theme for a TV movie starring Troy Donahue. Jeff also wrote and sang the Bacharach-flavored title theme for Hello, Down There, a 1969 Paramount Pictures comedy. Unfortunately, it never got a vinyl release, but three other Jeff Barry singles were issued during this period, including "Where It's At", the theme song of a United Artists film; "Mr. Music Man," a ballad originally cut by Andy Kim that was released under the group name The Mission; and "Walkin' In The Sun", the title track of an unreleased 1973 album Jeff cut for A & M Records. The flipside of the latter, "Whatcha Wanna Do?" is so gutbucket funky, you'd swear it was a Leiber and Stoller original. "Walkin' In The Sun" was cut by Glen Campbell nearly twenty years later and became a sizable hit on Country radio. Hopefully, lovers of Jeff's music won't be forever denied the privilege of hearing other self-composed treasures his second "lost" album contains; they include extended versions of songs that were also recorded by Andy Kim ("Nobody's Ever Goin' Anywhere"), Rosey Grier ("You're The Violin") and Three Dog Night ("When It's Over").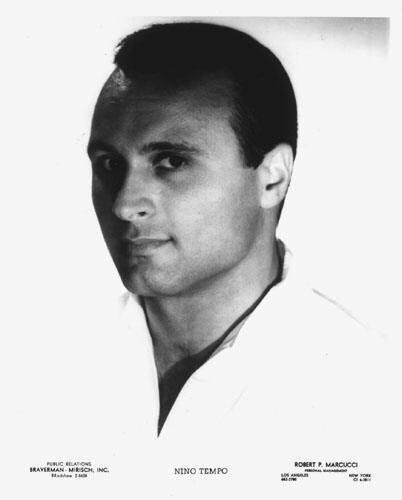 Nino Tempo
When Jeff moved to Hollywood and went on staff at A & M Records, he recalls that he "wanted to produce an instrumental artist." He couldn't have chosen a better studio subject than multi-instrumentalist Nino Tempo. One-half of the brother-and-sister rock duo Nino Tempo and April Stevens in the '60s, he was also an indispensable member of Phil Spector's Wall of Sound orchestra. Nino wrote arrangements for Spector and filled in on piano, drums, sax or wherever else he was needed. In recent years, he's established himself as a jazz saxophone player. When Jeff Barry started working with him in 1972, Nino was just beginning that career transition. Yet there was ample commercial juice still waiting to be squeezed from that pair of passion fruit known as Nino and April. In the early '7Os, Jeff put them back on the charts with a sassy covers of The Crusaders' "Put It Where You Want It" and Andy Williams' "Theme from Love Story." He also cut one of his finest rockers with them, the percolating "Hootchy Kootchy Wing Dang Doo." During those sessions, Nino and Jeff put their heads together and came up with a lowdown, gritty thumper that couldn't seem to decide whether it wanted to be a blues or a gospel tune. Nino slapped some frantic sax solos on it, and Jeff added his trademark handclappings. They called the record "Sister James", released it as a single, and watched it scoot up both the pop and R & B charts. While it didn't become a major hit, "Sister James" did establish Nino Tempo as an instrumentalist with commercial appeal. The following year, April scored with "Wake Up And Love Me," her first solo hit since 1959. Her hot-and-heavy pillow talk, set to a throbbing disco beat, easily makes this platter the raunchiest thing Jeff ever waxed. Nino and April cut sides both together and separately with Jeff throughout his A & M tenure; the trio's final collaboration produced "You Turn Me On," an Adult-Contemporary best-seller in 1975. Nino and Jeff would team up again when the latter produced the soundtrack music for the M-G-M/United Artists film The Idolmaker in 1979-80, and "Sister James" would be given a Spanish-language retread under the title "Oye Mamacita" in the 1985 hip-hop film Breakin' II.
Among other artists Jeff produced at A & M, aside from the aforementioned Robin and Jo Ann McNamara, were pop rockers King Harvest, ex-Righteous Brother Bill Medley, singer/songwriter Paul Williams, KGB frontman Ray Kennedy, and guitarist Cheryl Dilcher. He also began working on a project with pianist Peter Allen. It never got off the ground, but it did yield an Allen-Barry ballad, "I Honestly Love You," which was later a smash hit for Olivia Newton-John. The Staple Singers cut a version that was also quite popular, but Olivia has made it her signature tune, and her many performances of "I Honestly Love You" have helped make it the biggest Jeff Barry copyright ever. Additional royalty income for the Allen-Barry team was generated when Helen Reddy chose their steamy composition "I've Been Wanting You So Long" as the flipside of her million-selling single "Emotion."
In 1974, Jeff was assigned to work with The Persuasions, a critically-acclaimed doo-wop ensemble who specialize in a cappella singing. When word got out that Jeff planned to record them with instruments, critics drew their daggers, and amazingly, the digs have yet to stop. "(Jeff Barry is) the man to blame for putting instruments behind the famous a cappella group . . . " wrote a snide compilation producer in 1994. There's no accounting for tastes, but for the record, Jeff did a marvelous job with them. He gave The Persuasions their highest-charting single to date with "I Really Got It Bad For You," a soulful ballad co-written with (and first recorded by) Bobby Bloom. Then he produced an album for them that has to rank among the group's finest: I Just Want To Sing With My Friends. Striking a careful balance between a cappella performances and vocals with musical backing, Jeff showcased the very best Jerry Lawson, Willie Daniels, Joe Russell, Tubo Rhoad and Jimmy Hayes had to offer. Their spirited renditions of the gospel chestnuts "Somewhere To Lay My Head" and "Touch The Hem Of His Garment" are particularly strong, and a cover of Leiber and Stoller's "I'm A Hog For You, Baby" improves on the nasty blues edge The Coasters gave the original 1959 version. Artistically speaking, though, nothing surpasses "I Just Want To Sing With My Friends," the rousing theme song Jeff penned especially for the group. Funky guitar licks, silky-smooth orchestrations and a pounding disco rhythm back up a wailing band of streetcorner angels; it's unfathomable how a single so great could miss the charts so completely.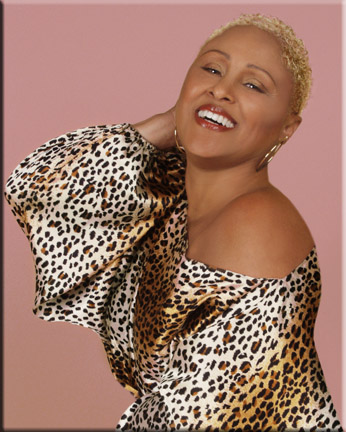 Darlene Love

Jeff went on to cut an album with Tommy James (it contains "Bobby, Don't Leave Me Alone Tonight", his moving tribute to Bobby Bloom), co-write and produce an album for the arena rock outfit Chopper, helm sessions with funk outfit Freeman-Nehls and capture actor/singers John Travolta and Lisa Hartman Black on wax at the beginning of their careers. His best album production during this period is undoubtedly the Idolmaker soundtrack, which features strong Jeff Barry tunes and equally strong performances by Darlene Love, The Sweet Inspirations, Nino Tempo, Jesse Frederick, Peter Gallagher, Colleen Fitzpatrick and Ray Sharkey. However, his production work decreased after he left A & M, and in the '70s and '80s he concentrated on writing TV themes ("The Jeffersons", "Family Ties") and hit country songs for the likes of Gary Stewart, Lynn Anderson, The Bellamy Brothers, Jim Ed Brown and Helen Cornelius. Meanwhile, his early work with Ellie Greenwich was undergoing a major revival; having begun as early as 1964 with Manfred Mann's chart-topping remake of "Doo Wah Diddy Diddy", it peaked in 1977 with Shaun Cassidy's revamped version of "Da Doo Ron Ron," likewise a chart-topper. The Barry-Greenwich song revivals continued into the 1980s and beyond, both in the United States and the United Kingdom. Suddenly, Jeff found himself christened with the coveted "Brill Building songwriter" designation. He was inducted into the Songwriter's Hall of Fame in 1991, and it's inconceivable that his classic songs won't win him entry into the Rock 'N' Roll Hall of Fame at some point in the future. Eighteen BMI awards and extremely heavy airplay of his song catalog on oldies radio ensure that the respect Jeff Barry commands in the industry won't fade anytime soon. Still, his achievements as a producer have yet to be properly recognized. Except for The Monkees' catalog and selected Neil Diamond tracks, most of Jeff's late '60s music is unavailable on CD, and reissue producers don't seem terribly interested in rectifying the situation. That means want lists, record auctions and excursions through used album bins are the only ways to track it down . . . but it's definitely worth the effort.

Jeff's production work of the late '60s and early '70s has a wonderful raw quality to it. That quality makes records by The Monkees, The Archies and Neil Diamond sound fresh and contemporary now that equally raw "alternative" rock is making waves on the charts. It's high time more collectors and music historians got hip to this distinctive and exceptional body of work; obscure records like "Bounce In Your Buggy," "Johnny Ander" and "Mary On The Beach" merit as much attention as "Sugar, Sugar", "I'm A Believer" and other better-known Barry sides. Also worth owning are hit cover versions of classic Barry and Greenwich songs by the likes of Bette Midler, Wilson Pickett, Jody Miller, Cissy Houston, Dave Edmunds and (believe it or not) Twisted Sister! And dare I mention hit records like BW Stevenson's "My Maria," The Fifth Dimension's "Save The Country" and Neil Diamond's "Walk On Water" that borrow heavily from Jeff's production style? His influence has a way of popping up when and where you least expect it. Take it from someone who's been collecting for twenty-five years now: Finding an original copy of a single produced by Jeff Barry, and hearing magic sounds fill the room as it plays on your stereo system is one of the most rewarding experiences you can ever have.

An edited version of Part Two of this manuscript appeared in the Oct/Nov/Dec 1998 issue of The Record Finder.
Article researched and written by Don "Stuffed Animal" Charles, revised in April 2005.
Special Thanks to Jeff and Nancy Barry, Mark Chadbourne, JD Doyle, Mike Rashkow, Michael V. Skeen, David A. Young, Theodora Zavin and the staff ofThe Music Exchange in Kansas City, Missouri.

COMPACT DISCS FEATURING JEFF BARRY SONGS AND PRODUCTIONS


Neil Diamond: Classics (Columbia, 1990), The Monkees: Listen To The Band (Rhino, 1991), Phil Spector: Back To Mono (Abkco/Phil Spector, 1991), The Best of Darlene Love (Abkco/Phil Spector, 1992), The Best of The Crystals (Abkco/Phil Spector, 1992), The Best of The Ronettes (Abkco/Phil Spector, 1992), The Babysitters Club: Songs for My Best Friends (Warner Brothers, 1992), N/Motion (Warner Brothers, 1992), More of The Monkees (Rhino, 1994), The Monkees: Changes (Rhino, 1994), The Best of The Shangri-Las (Mercury, 1996), I Can Hear Music: The Songs of Greenwich and Barry (PolyGram Music, 1997 - promotional), Chapel Of Love: The Very Best Of The Dixie Cups (Collectables, 1998), The Raindrops (Collectables, 1998), The Very Best of Red-Bird/Blue Cat Records (Taragon, 1998), The Archies (RKO Unique, 1999), Archie's Party (RKO Unique, 1999), I Can Hear Music: The Ellie Greenwich Collection (Razor & Tie, 1999), Dusty In Memphis: Deluxe Edition (Rhino, 1999), Absolutely The Best Of The Archies (Fuel 2000, 2000), Jeff Barry and Friends: Chapel Of Love (Image Entertainment, 2001), The Girl Group Sound (Varèse Sarabande, 2001).