CD CHD 840
Land Of 1,000 Dances
Volume Two
featuring Mickey's Monkey, The Jerk, The Bounce, The Cool Shake, The Twist, Barefootin', The Loop De Loop, The Wobble, Twistin' USA, The Bacon Fat, The Stomp, The Shimmy, Dancin' With The Guitar Man, Foot Stompin', The Twist Señora, The Roach, The Eighty-One, The Popeye, The Crawl, The Workout, The Skate, The Twine, The Lurch, The Crusher, The Cinnamon Cinder, The Madison, The Bird and Shakin' A Tailfeather
Released in 2002
Rob Finnis made lightnin' strike twice two years later with another incredible collection of ssssssssssmokin' '60s dance discs. As was true with Volume One, this CD is programmed to get even the most reluctant of dancers up on their feet . . . and there's a lot of footwork required! Bobby Comstock says "Let's Stomp," The Flares take you out for more "Foot Stompin'," and Lou Courtney asks you to "Skate Now!" Robert Parker, mindful of the wear and tear on your shoe leather, has you indulge in a little "Barefootin'." Massage those tootsies, children, and get ready for the next set. Dance rock don't get no better than this!
Motown singles, known around the world for their infectious danceability, could easily fill a compilation of this sort. Finnis chooses just one, but he chooses well: Smokey Robinson and The Miracles doin' "Mickey's Monkey!" This handclappin', shoulder-shakin', Latin-tinged tour-de-force sounds just as hot today as it did on the radio in 1963. King Records, another label that fielded its share of danceable product, is represented by two records that were later covered by Cameo-Parkway artists. As the 1960s dawned, Bobby "The Swim" Freeman taught dance enthusiasts how to "Shimmy Shimmy," and The Orlons learned the lesson particularly well. Didn't they score a hit with this title themselves four years later? "The Twist" is Finnis's other pick from the King catalog, correcting a major omission from the first volume. Lest we forget, Hank Ballard's original was a sizable hit on both the pop and R & B charts, despite being swamped by the phenomenal success of Chubby Checker's cover version. Listening to it lends credence to Ballard's claim that Checker copied his vocal note-for-note! Regardless of who started the fire, Gary "US" Bonds definitely stoked the flame with his best-selling 1962 hip-swiveller "Twist Twist Señora." Its calypso-lovin' producer, Frank Guida, clearly tailored this brassy record for the Caribbean consumer.
Who remembers how to do the Wobble? It wasn't one of the '60s' better-known dance crazes, but it did provide prime recording fodder for Latin bandleaders like Tito Puente ("My Sugar Daddy") and Joe Cuba ("Wobble-Cha"). It turns out that "The Wobble" also benefitted Curtis Lee, who used its stagger-step rhythm to prove that he could cut good singles without Phil Spector's help. Kenny Gamble, one of the fathers of disco music, holds forth as producer and writer of Candy and The Kisses' effervescent "Eighty-One," a joyful handclapper that surely deserved better than its disappointing mid-chart placement. By latching on to the hottest dance craze of the mid-60s, The Larks made sure that their record,"The Jerk," didn't share the same fate. But this disc had more going for it than just a timely release; chilly falsetto vocals poured over a simmering bass loop make for one killer of a hook! Royalties must've been substantial, because "The Jerk" remained a fixture on black radio for years.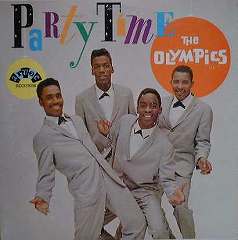 Bubblegum is arguably a subgenre of rock 'n' roll dance music; Rufus Thomas's "Walkin' The Dog" from Volume One and two selections on this collection offer strong evidence in favor of that argument. A children's playground game was the inspiration for Johnny Thunder's "Loop The Loop," written and produced by Teddy "Love Power" Vann. This simpleminded dance hit opened a rich vein of nursery rhyme soul; in later years, artists like The Jaynettes, Dean and Jean, Jay and The Techniques and The Jackson Five would mine it just as successfully. Along similar lines, a beloved cartoon character inspired the short-lived "Popeye" dance craze. Huey "Piano" Smith's tipsy tribute to cartoonist EC Segar's Depression-era creation, included here, was the first of a host of cash-in records. (Chubby Checker would emerge the winner in the Sailor Man Sweepstakes with his Top Ten entry, "Popeye, The Hitch-Hiker.")
Gospel music's influence on rock 'n' roll is never more apparent than on tracks like "The Bounce" by The Olympics, and Lou Courtney's aforementioned "Skate Now!" These records are pandemonium-laced wailers that sound like excerpts from a Pentecostal church meeting . . . say amen, somebody! From the heights of Heaven, it's a long and fearsome drop into the depths of Hell where carnal blues numbers like Guitar Junior's "The Crawl" and Alvin Cash's "Twine Time" are found; but the grooves on these platters are so damn tight, they're almost worth giving up Paradise for. As if to emphasize what "twining" means, the latter disc features a female chorus panting orgasmically! The ladies were no doubt urged along in the studio by their procurer, beg your pardon, producer . . . one André Williams. More about him later.
You've heard of le jazz hot? Well, children, sample an example of le jazz cool: The Ray Bryant Combo's smooth-as-satin "Madison Time - Part One." This record was on the charts simultaneously with Al Brown's "Madison"; both discs groove so fiercely, it's hard to say which one has the edge. However, Bryant's Madison record is the one director John Waters chose to feature in his cinematic homage to '60s dance craze mania, Hairspray. The resulting production number is one of the film's most memorable. Rivalling "Madison Time" for coolest record on this compilation is the undeservedly obscure "Bacon Fat," a supremely sleazy slice of vinyl crafted by the aforementioned André Williams: producer, songwriter, entrepreneur and pioneering rap artist. Williams seems to have had much in common with '90s raunch rapper Luther Campbell; he probably never recorded anything as lewd as "Me So Horny," but sides like "Twine Time" and this salacious item left little to the imagination. "Bacon Fat" sure ain't about what you find in the drippin's can, honey . . . but "drippin's" may result if you do what this song suggests. When the male background singers slide into a steamy chorus of diddle it, diddle it, diddle it, you want to slap their hands and send them to bed without supper! The producer's leering spoken-word asides ("Have mercy! The Chicken was never like this!") border on pornography.
Actor Ted Cassidy was famous for his role as Lurch on TV's gigglesome ghoulfest "The Addams Family." In 1965, his stiff-legged alter ego socked it to a group of teenage-sounding session singers with a dance disc that bore his character's name. Mr. Lurch revealed himself to be quite the hipster on this record, despite suffering from an obviously severe case of rigor mortis! The merry, handclapping atmosphere of the backing track is tempered somewhat by Cassidy's ghastly moans and groans. Also on the ghastly side was The Novas' humorous homage to a 1950s wrestling star: "The Crusher!" Lead singer Bob Nolan's snarling vocal impression of Reggie "Crusher" Lisowski on this single will be quite familiar to listeners of radio's "Dr. Demento Show." Granted, this grinding garage rocker isn't as danceable a record as "The Lurch," but with outrageous lyrics like do the hammerlock, you turkey necks! it makes up for any shortcomings. Who knew that from this humble beginning, a million dollar pro-wrestling industry would grow and spawn twisted offshoots like the "Jackass" cable TV show? It all started here.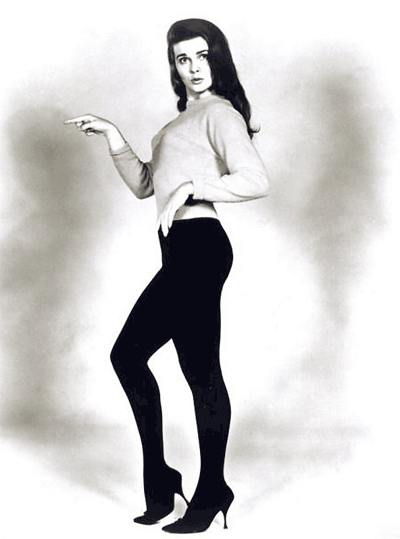 Dance tempos could be downright frantic in the late '50s and early'60s, and that's underscored by the inclusion of furious tracks like The Rivingtons' fabulous "Bird's The Word," The Del-Vikings' wonderful "Cool Shake," The Mark IV's agitated ode to go-go dancers, "(Make With) The Shake," and especially the rave-up to end all rave-ups, "Shake A Tailfeather" by The Five Du-Tones. Sookie sookie, now! André Williams returned to take writing and production credits for a song that once again found his mind at gutter level . . . this dance ain't nothin' but a booty call! This same platter sparked an ass-wiggling frenzy in the movie Hairspray, and it doubtless did the same thing at mixers and house parties. It ain't hard to figure the reason why: The drummer on this track bears down extra hard for optimum tailfeather-shaking!
Gene and Wendell's "The Roach" has gotta be one of the most noxious dance discs of all-time. Given its distasteful subject matter, it's amazing that it got any airplay at all in 1961, much less managed a one-week appearance on Billboard's Bubbling Under chart. Before the song is over, creepy crawlers have been spotted scaling the singers' clothing and basking in their processed hairdos . . . eeeew! But leave us not be too prissy about the thing. This record is loads of fun, even while it makes your flesh crawl with its spidery piano-and-keychain rhythm and overall unsavory atmosphere. Actress Colleen Fitzpatrick (also known as Vitamin C) sure had fun with it! She tore up the dance floor in Hairspray, enthusiastically squashing imaginary bugs to the song's catchy stomp, step, skip, two-three-four-five-six-seven refrain.
The title track of this CD series is one of the most covered rock 'n' roll songs ever, with charting versions by Wilson Pickett, The J. Geils Band and its author, Chris Kenner, among others. After treating us to Cannibal and The Headhunters' definitive reading on Volume One, Rob Finnis digs up a real obscurity: A cover record by West Coast-based Chubby Checker clone Round Robin dating from the same year (1965). It didn't chart, and judging by Robin's faxed-in vocal performance, it didn't deserve to! Still, this version does remain true to the spirit of Chris Kenner's song by being nice and rowdy. Yowsah! Danny and The Junior's "Twistin' USA" employs the exact same backing track as Chubby Checker's original version, which it bested on the charts. Even so, Checker's record swings harder than theirs; DATJ's immortal "At The Hop" might've been a better selection. Still, the inclusion here of this seldom-anthologized Twist track can only increase collector interest.
"Twistin' USA" and "Land Of 1,000 Dances" are passably good singles, but the same can't be said about "Cinnamon Cinder." The lyrics proclaim this (obviously fabricated) dance to be "very nice," but very bland and very silly is what it really is. Squaresville, man! "Cinder" is so totally unhip, it's hard to imagine any teenager wanting to try it. This unlikely Top Forty hit ultimately did nothing to advance the singing career of producer Russ Regan, who cut the song himself under a group name. One bad apple in a bunch of thirty golden ones ain't a bad average, though . . . MC Finnis takes us out with a pair of uptempo classics that, while not about specific dance steps, certainly would've raised the excitement level in a 1960s discotheque: Jackie Wilson's sassy swinger "Baby Workout," and Duane Eddy's Watusi-inducing "Dance With The Guitar Man." This latter platter, of course, features the lovely and talented Miss Darlene Love on guest vocals. Anybody wanna go home yet? No? Well then, let's keep on daaaaaaaaaaaaancing! Rob, we're ready for Volume Three anytime you are.*
Don "Stuffed Animal" Charles and Laura Pinto
October 2004
*Lo and behold, it's already here! A third volume of Land Of 1,000 Dances was released in 2004 on Kent Records. Click on the link below to read the Oldies Connection review!