He was a co-writer on two U.S. Top Forty hits in 1964, one of which peaked at #6 nationally. In 1965 he enjoyed a Top Forty record of his own. His compositions have been recorded by Dee Dee Sharp, Frank Sinatra, Jr., Shirley Matthews, and Englebert Humperdinck among others. He's performed on Broadway, Off-Broadway, and various television programs. He has recorded songs previously made famous by such diverse artists as Billie Holliday, Barry White, The Drifters, Olivia Newton-John, The Beatles, Arlo Guthrie, Tom Jones, and Frank Sinatra. He has been referred to as a juvenile Johnnie Ray, a male Judy Garland, and a white Johnny Mathis. He's an enormously talented singer, songwriter and performer, and over the past few years he's developed something of a cult following. Ed Rambeau has certainly enjoyed much more than the fifteen minutes of fame allotted to most ordinary mortals. Yet his has never really been a household name despite the chart success of his compositions "Navy Blue" and "Kiss Me, Sailor" as recorded by Diane Renay, and his own hit single, "Concrete and Clay," the following year. Music historians who dismiss Eddie Rambeau as a "one-hit wonder" are obviously unaware of the scope of Ed's career or the extent of his talent.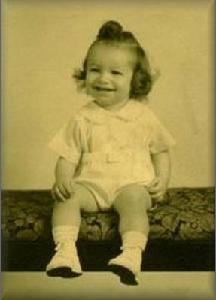 The youngest of three children, Ed was born Edward Cletus Fluri on June 30, 1943, in Hazleton, Pennsylvania. Literally from the moment of his birth, Ed's destiny as a music man was being shaped. Thanks to his older siblings, music was never absent from the Fluri household. Ed's brother, Bob, is ten years his senior, and sister Joan eight years. "They hated it [the age discrepancy]," Ed notes, "because when they were at the dating age they had to drag me around on their dates because my Dad worked during the day and my Mom worked at night, so they had to take care of me." Both of the older kids loved music – Bob even played the accordion – and Ed can't remember a time when he himself wasn't singing. "When I was born I'm certain I didn't cry. I more than likely burst into song ... probably 'I'm Comin' Out,'" Ed laughs. "I was so into music that even before I could read my older sister, Joan, would ask me to put on a certain 78 RPM record and I would go to the stack of records and pick it out without being able to read yet. I simply memorized the way the label looked and would pull it out of the pile and hand it to my sister. She always looked so amazed that I always got it right."
Young Eddie used to practically live at the Diamond Theatre in Hazleton, a venue in which he got to hear many of the pop hits of the day sung by artists such as Peggy Lee and Frank Sinatra. But a small-town existence (Hazleton's population peaked at 38,000 in 1940) is sometimes tough for a guy with big-town dreams to endure. "It was difficult growing up in a small town and wanting to be a singer because there is no outlet for talent in a small community; however, my Mom and Dad got me hooked up with a juvenile agent who booked me and my brother on various small town gigs." Ed made several attempts to learn to play various musical instruments (such as the piano) during his childhood but didn't have the patience to master any of them, although in later years he would prove to be an excellent arranger. His forte was singing and, eventually, songwriting, the facility for which he discovered when he became interested in Broadway and the theatre. "[This] probably began with early Judy Garland/Mickey Rooney [films] where they would always be trying to put together a show. So I would play out their roles as a child and write a show for myself to perform in. Oh, the crazy things we kids do. But dreams begin at early ages and I always seem[ed] to carry out my dreams in the hope that they would someday become a reality."
In Ed's case, this is exactly what happened. While performing in a high-school musical that he himself had written, Ed met the man who would become his manager and songwriting partner and help him to realize his destiny. Bud Rehak knew talent when he saw it, and young Eddie had it to spare. Eddie and Bud complemented each other perfectly. "He played the piano, so he became my accompanist and we'd go to record hops and perform," Ed notes. "The deejays [were] in awe of how I would capture a crowd singing live with just a piano and not even be a major performer … Deejays would tell me I even got a better reaction than most top artists that would show up and only lip-sync to their hits. One of those DJ's was Jim Ward of a small radio station in Plymouth, PA who asked me if it would be all right for him to set up an audition with me at Swan Records. He did and the rest is history. I was signed with Swan immediately after that audition. Frank Slay's first comment to the two other owners of Swan was, 'He's great ... but how do we sell a white Johnny Mathis?'"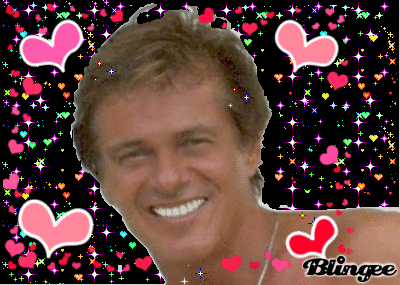 Slay's reservations notwithstanding, Swan Records released the newly christened Eddie Rambeau's first single, "Skin Divin'," on graduation day in June of 1961. Now eighteen and done with school, Eddie packed his bags and left the small-town environment behind him, moving to Philadelphia, where Swan Records was based. The following year, two more Eddie Rambeau singles appeared on the Swan label: "My Four Leaf Clover Love" and "Summertime Guy." An incident involving the latter song was to prove exasperating for the young singer and is probably responsible for a few (well-hidden) gray hairs in Ed's thick mane. "Summertime Guy" was written by Chuck Barris, who had also composed the Freddy Cannon hit "Palisades Park" that same year. Eddie was all set to debut the song on a musical variety show in Chicago, Illinois when the rug was pulled out from beneath him; legendary deejay Dick Biondi (who must have lost a coin toss) had the rather unenviable task of being the bearer of bad news. "I was called into the control room and they told me I'd have to do the B side of my record because Barris was an ABC exec and [performing a Barris song] would be considered a conflict of interest by the FCC. … The station was an ABC affiliate and the record was quickly pulled from all ABC affiliated stations (TV and Radio)," Ed explains, adding: "Why the hell didn't they discover this when he wrote 'Palisades Park'? No, it had to be my friggin' song. Just my luck."
Well, at least Ed isn't bitter about it.
Both Chuck Barris and Eddie Rambeau were to recover from the "Summertime Guy" debacle, each in his own way. Barris later revamped the song to use as the theme for his television show, The Newlywed Game, and Eddie's fortunes improved as well when, in 1962, a song he wrote with Bud Rehak and Frank Slay, Jr. made the U.S. Top Thirty. "The Push and Kick" was recorded by Mark Valentino on the Swan label and peaked at #27 in December of that year. Eddie returned to the studio as well and enjoyed a few more releases during the next couple of years, including "Lover's Medley" ("The More I See You"/"When I Fall in Love") with Marcy Jo. He also continued to write songs, with Bud Rehak and another gentleman who'd been affiliated with Swan – this man's name was Bob Crewe. The legendary songwriter/producer, who is probably best known for his work with The Four Seasons, was very impressed with Eddie's talent both as a composer and as a singer. When asked about his memories of meeting Ed for the first time, Bob Crewe responds, "I have no recall on our first meeting. It seems now that I've always known [Ed] – I can't imagine not knowing him." After an inauspicious start, Ed's singing career was about to begin again in earnest.
But first, there was some composing to do. Bob Crewe had recently discovered a pretty blonde singer named Diane Renay, and a new song was needed for her to record. Diane: "I met [Ed] when I became one of Bob Crewe's artists. [He was] not only a very talented recording artist for him but also one of his songwriters as well. I was fortunate that [Ed was] on board." Eddie, Bud, and Bob wrote a playful and infectious ditty called "Navy Blue" just two days before Diane's scheduled recording session. The song is about a boyfriend leaving to join the Navy; its title is a play on words, referring to the girl's "blue" feeling as she realizes he's gone. Oldies deejay Ronnie Allen shares an amusing anecdote regarding this tune: "Eddie admitted that 'Navy Blue' has a rather ridiculous lyric in the last verse. Diane sings: He's coming home to see me on a weekend pass / A 48-hour date / That boat he's sailing on just better get here fast / 'Cause I can hardly wait. If the guy was in Tokyo (as stated in the previous verse) then the boat he was coming on would have to be a SUPER-FAST boat, to arrive on time for him and Diane to spend 48 hours together! Eddie admitted to me that it made no sense whatsoever. But there's that old expression – 'Close enough for rock and roll!'"
As the musical history books recall, "Navy Blue" became Diane Renay's first and biggest hit; but it didn't start out that way. Ed explains, "'Navy Blue' was the 'B' side of the record. 'Unbelievable Guy' was the 'A' side. The record came out and shortly after its release Kennedy was assassinated. Then it went through Thanksgiving and Christmas without being noticed. Shortly after the first of the year, a DJ named Dick Smith in Worcester, Massachusetts accidentally put the 'B' side on his phone-in request show and it got the largest phone response since Elvis Presley's 'Blue Suede Shoes.' He wrote about that in the Gavin Report and other DJs read it and [jumped] on the bandwagon." "Navy Blue" hit the U.S. Top Ten in February of 1964 and held the #1 position on the Adult Contemporary charts. It remains Ed Rambeau's biggest hit as a songwriter. A few months after the success of "Navy Blue," Ed and Bud Rehak cowrote a tailor-made followup song, "Kiss Me, Sailor," which Diane took to the Top Thirty.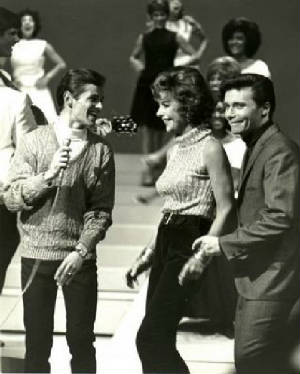 Eddie Rambeau, Hedy Lamarr and Jimmy O'Neill
Also in 1964, the Artists & Repertoire man at Swan Records, Frank Slay, asked Eddie and Bud if they would like to work for his publishing company. Eddie packed his bags again and, at the age of twenty-one, left his home state of Pennsylvania for good, settling in New York City, where he resides to this day. Bob Crewe was in the process of merging his company with Slay's. In short order Eddie and Bud found themselves signed to the Bob Crewe organization, Genius Inc., as staff songwriters. Bob's brother, Dan Crewe, got Bob to also sign Eddie up as a recording artist, for Crewe's Dynovoice label. Now all Eddie needed was a song to record – and, ironically, his first hit record as a singer would not be one of his own compositions. Bob Crewe, who had visited the UK, returned with several demos in hand. One of these was a song called "Concrete and Clay," written by Tommy Moeller and Brian Parker, whose voices were on the demo. They were members of a British group called Unit 4 + 2. Ed: "I recorded 'Concrete and Clay' and about a week later the demo was released on another label; and, because the [British] invasion was still happening, both recordings got play and were listed together in both Billboard and Cashbox. So, in actuality, my record was the first release." The Eddie Rambeau version, on the DynoVoice label, entered the Top Forty in June of that year, eventually peaking at #35 (Billboard) nationally and higher regionally. Now an established hit recording artist, Eddie appeared on several television variety programs, such as Shindig (twice), American Bandstand, and Where The Action Is. He followed up "Concrete and Clay" with an original composition, "My Name is Mud," co-written with Crewe and Rehak, and an LP, Eddie Rambeau Sings Concrete and Clay. The singles and album were produced by Charles Calello. Ed's third DynoVoice single release was "The Train," an excellent track – no pun intended – which at the very least should have equaled "Concrete and Clay" in impact.
Ed's family:
| | |
| --- | --- |
| FATHER | MOTHER |
| BROTHER | SISTER |