The Dixie Cups are thrilled to have celebrated their 50th anniversary in 2014! It was 1964 when the trio's very first single, "Chapel of Love," toppled The Beatles from the #1 position on the U.S. charts. The Dixie Cups would like to thank you, the fans, for your support over the years!
As part of their golden anniversary celebration and in conjunction with their annual appearance at the New Orleans Jazz Fest, The Dixie Cups were featured in the NOLA Times-Picayune. Please click on each image below to enlarge, or visit the provided links to read the writeups online.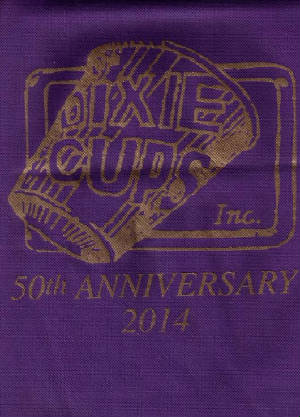 Now available—The Dixie Cups 50th Anniversary Tote. Click on the above image to go to the Merchandise Page for ordering information.