Rise And Shine
As stated before, Neil is a gifted one, and he claimed his gift early in life. He remembers having the desire to sing from the age of five or six. As a toddler, he delighted his mother and her friends by performing for them. A few years later, at the dawn of rock 'n' roll, he had a life-changing experience. Neil was amazed to see his older sister and her schoolmates going "mad wild crazy" about some young Elvis Presley wannabe strutting his stuff on a stage. Suddenly it occurred to him (as his pre-pubescent eyes took in the gently swelling breasts and curvaceous bodies of his sister's friends) that singing was an excellent way to impress girls. A wonderful way to meet girls! And he could sing. In fact, he could sing better than the guy on stage. "I knew at that very moment what I wanted to be," he laughs. When he hit his teens, Neil formed an amateur band with some neighborhood friends. "There was Ritchie Sharp, a great little drummer ... a bass player named Ray ... (and) George Sage, a small kid with club feet who played guitar pretty well." With Neil as lead singer, the band started landing gigs at weddings and veterans halls. There was a brief scare; Neil's voice changed at fourteen and he had to take voice lessons. But this was a blessing in disguise, because with his new vocal skills ("Thank you, Mr. Cox, wherever you are"), the band's popularity increased. So did the quality of their bookings.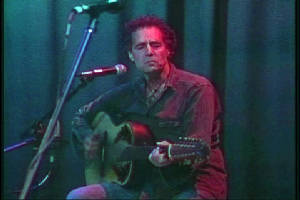 They scored a gig with Tony Grant's "Stars Of Tomorrow" revue in Atlantic City, New Jersey. For two weeks, they played the famed Steel Pier. "We did two shows a day five or six days a week," Neil recalls. "We just happened to be there at the same time (as) Frankie Avalon, the big teen idol and (also) Fabian, a newer teen idol, both from South Philly." Despite the star power, Neil remembers he and his buddies holding their own. His voice lessons had given him an edge, and he'd also picked up some flashy stage moves. Most important, Neil didn't sing just to attract girls anymore; he was doing it in the name of love. "I sang with passion and power. My voice cut through everything (and) I had Jackie Wilson's moves down, and a bunch of my own! When we did our shows on Steel Pier, the audiences were full of the same teenage girls who had come to see Frankie Avalon and Fabian. They watched the different acts with normal applause, but when we came out ... those girls went nuts!" Neil perfected a tricky move that involved tossing his mike in the air while doing a split, and then raising back up in slow motion. It never failed to bring the house down. "When I tried to leave by the backstage door, there were mobs of girls screaming ... once they closed in so much that they knocked me over!" (When you do it in the name of love, sometimes there are fringe benefits!) The show's host, Tony Grant, was highly impressed with the hard-working band. Neil rated special attention from Grant, who predicted great things for him. This heady taste of stardom notwithstanding, Neil soon felt the ache of frustration. He wanted to cut records, but try as he would, he was unable to generate any serious music business interest in Atlantic City. Dejectedly, he would sit and watch Fabian's live set from backstage. When the would-be rock 'n' roll singer missed cues and stumbled around on stage, Neil shook his head in disbelief. Fabian's gaffes were embarrassing, but they hardly hurt his popularity with audiences. In fact, the opposite seemed true. "I sat there and cried," Neil says. "How could it be? I didn't understand ... talent didn't matter, only connections and money going from the wrong hands into the right hands."
Ah, but cynicism never launched a dream, and Neil was never one to give in to cynical thoughts. His band eventually went the way of most bands as individual priorities changed. However, on his own, Neil kept hustling gigs back in Philly, and meeting new people. He even managed to cut a few demonstration records. "Nothing worked out 'til I started hanging out with a new friend named Johnny Bettinger. Johnny loved how I sang. One day, Johnny told me that his uncle, an attorney, knew somebody at Cameo-Parkway Records." Arguably the most famous and certainly the most successful of the early Philadelphia-based rock 'n' roll labels, Cameo Records was founded in late 1956 by songwriters Bernie Lowe and Kal Mann. The company hit pay dirt the following year with local rockabilly artist Charlie Gracie ("Butterfly," "Fabulous"), comedian Timmie Rodgers ("Back To School Again") and The Rays ("Silhouettes"). As the decade turned, Cameo and its sister label, Parkway Records, fielded dozens of dance rock hits by the likes of The Orlons, The Dovells, Dee Dee Sharp, Bobby Rydell and Chubby Checker, the undisputed King of Dance Rock. The company was strongly favored by Dick Clark, host of the locally-produced "American Bandstand" TV show; Cameo-Parkway artists appeared on "Bandstand" regularly, promoting their latest releases. Clark's show had a national feed to the ABC-TV network, and was the biggest music promotion vehicle around in those days. Needless to say, Neil was excited. "I got an appointment, and went up to meet with Dave Appell." Appell, later to produce several mega-hits for Tony Orlando and Dawn, was Cameo-Parkway's head of A & R. He co-wrote and co-produced most of the label's big hits, as well as cutting wax with his own instrumental group, The Applejacks. Neil remembers him as "tall, (with a) Gary Cooper-type face ... kind blue eyes, a pipe in his mouth, and a guitar in his hands. Natural and down-to-earth as could be." While Appell played, Neil sang his heart out, breaking into a strong, clear falsetto at one point. That did it! Dave Appell could recognize a commercial voice when he heard one. He stopped the audition long enough to find Bernie Lowe and bring him back to meet and hear Neil. "Bernie came in and listened about one minute, and said, 'He's got the sound!'" He had the look, too. With his swimmer's body, strong profile and wavy brown hair, Neil resembled the infant John F. Kennedy, Jr. as he would look as an adult. But he didn't have the right name. Goldberg? At the time, Jewish monikers were still largely verboten in the music business, so with Bernie Lowe's encouragement, Neil dropped his surname for professional purposes. "Neil Brian" would be the exciting new artist featured on a forthcoming series of Parkway singles.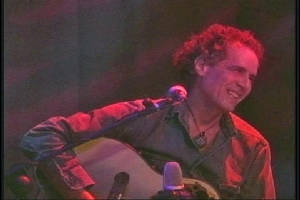 First, though, legal details had to be worked out. Here was the point where many a rock n' roll career went south. Dozens of young hopefuls got hung out to dry by record label contracts they signed too eagerly. However, Neil was lucky enough to be acquainted with one of the behind-the-scenes powerhouses of early rock 'n' roll: Entertainment attorney Harold Lipsius. He was an intimate of Dick Clark, he was the owner of Jamie/Guyden Records (which recorded instrumental superstar Duane Eddy), and he was a major stockholder in Universal Distribution, an East Coast-based record distribution network. "Harold was one of, if not the most powerful attorney in the entire music industry," Neil says. "He handled my contract with Cameo-Parkway, and was very kind and respectful toward my parents and myself. He did all the work (for me) at his own expense." This proved fortuitous when Neil found something in his recording contract that wasn't to his liking. "Harold picked up the phone, got (Cameo-Parkway) on the other end, and said that we were very close to a deal if they would just make a few changes." The telephone exchange was short and to the point. "'Very good,' he said, and that was that! Harold B. Lipsius had spoken." Lipsius remained a close friend and mentor of Neil's up until the time he left the Philadelphia music scene. "I was always looking up to him, but he never looked down at me. I remember the cherished times that I sat in his office and he was kind enough to talk to me about things. God bless him always."
Neil Goldberg (oops, Neil Brian ) arrived at Cameo-Parkway Records at the end of an era. The early '60s, which resembled the '50s in many ways, were turning into the mid-'60s ... culturally, it would be a whole new world. Miniskirts were coming. Looser sexual attitudes were coming. Recreational drugs were coming. Most important, the British Invasion was coming. "Cameo-Parkway was the hottest independent label in history, but I was there to witness its demise," Neil confirms. Chart placings for all the label's stars were on the decline, even for the incredible whirling dervish known as Chubby Checker. Neil met Chubby one day, and the two sat down to discuss each other's prospects in the entertainment world. "Chubby made the remark that he had not yet scratched the surface of his career, but it was so obvious to me (although I didn't wish him any bad luck) that his career was pretty much finished." After the summer of 1964, nearly a quarter of a century would pass before a Chubby Checker single would land in the Top Forty again. Neil was also saddened to see Bernie Lowe lose his business nerve and begin to show the effects of alcoholism. He started making bad decisions. One of the brightest up-and-comers in Cameo-Parkway's A & R department was Thom Bell, at the time Chubby Checker's music director. Bernie Lowe fired Bell on a whim soon after Neil arrived at the label. The budding arranger, producer and songwriter was devastated, but in a very short time, Neil had come to admire Bell 's considerable abilities. He gave Bell a pep talk which lifted his sagging spirits. "'Tommy,' I said, 'this could be the best thing that ever happened to you. You might just go out there now and make some great hits. Maybe a change is just what you need.'" Neil was right. By the mid-sixties, Thom Bell was the most essential cog in the burgeoning Kenny Gamble/Leon Huff hit machine. A few years later, he was ready to strike out on his own, crafting memorable pop/soul hits for vocal groups like The Delfonics, The Stylistics, and The Spinners. His crowning achievement would be producing a Top Ten hit for Elton John in 1979, "Mama Can't Buy You Love." Thom Bell was on his way, and so, it seemed, was "Neil Brian." It was time to get this hot new singer's first record on the market.
Now Is The Time
The topside of Neil's first single was "Three Rows Over," a cover version of a novelty hit from Canada. The Canadian record had just been issued stateside. "It was an old trick for a stronger label to jump in with their own artist and steal the hit from the weaker label," Neil observes, "(but) this time it didn't work." A few tries later, Neil came up with a record he was sure would be a winner. "Lilac and Spanish Moss," written by Joe Burke and produced by Dave Appell, got much airplay in Philadelphia and showed all the earmarks of a breakout national hit. Nearly beside himself with joy, Neil got ready for that long-awaited second taste of stardom. It was January, 1964. Suddenly, explosively, the music business changed overnight. In the persons of four tousled-haired boys from Liverpool, the British Invasion had arrived. "'I Wanna Hold Your Ha-a-and.' 'I Saw Her Standin' There.' 'Michelle, Ma Belle.' What? Who are these guys?" Neil felt just as flustered as everyone else in the business. "Every single American record except (hits) by the Four Seasons, Elvis, and about two others, was stopped dead in its tracks. The entire top of the charts was full of The Beatles and (that's) all you heard on the radio ... 'Lilac and Spanish Moss' never had a chance." It was a crushing disappointment, for Neil and for scores of other American artists. Still, there was a silver lining inside this dark cloud, and it would propel him forward into another kind of music-making. "When I was signed by Dave Appell to Cameo-Parkway Records, they were having trouble finding the right songs for me. I found out that an artist would always have a better chance if they wrote their own material." Neil had been jotting down words and music intermittently since childhood. He had even gotten some of his compositions recorded locally. Now that latent songwriting talent was being called upon in the service of his fledgling singing career. "I never cared about songwriting," Neil declares. "I just wanted to sing, (but) I started writing more. As time went on, I came to like and pursue songwriting as much as being an artist."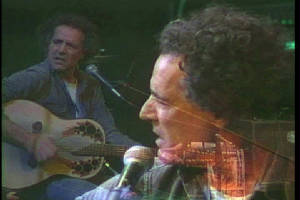 Another part of that silver lining was Neil's meeting with a burly Cameo-Parkway session musician named Joe Renzetti. "He played guitar and did some arranging under Dave Appell on many of Cameo-Parkway's big hits. I saw him one day in the lobby with his guitar case in hand ... we spoke a minute, and I said 'we should write some songs together.' Joe said 'okay,' and we began." Collaborating with "Renzi" (Joe's pet name among Philadelphia session men) not only sharpened Neil's composing skills, it also improved his musical chops. "Joe Renzetti helped me pick out my first real guitar, one of the early Ovation guitars. And he taught me the D-minor chord, enlarging the number of chords I used then to maybe five or six! It was so great, working with a knowledgeable yet hip musician like Renzi." Renzetti would go on to write and score movie music, including that for The Buddy Holly Story. He'd eventually pick up an Academy Award for his efforts. (He would also work with a studio group Neil was destined to join called The Archies, though not at the same time.) For many years, Goldberg and Renzetti maintained a semi-regular writing/production partnership. "(We) had a string of small hits," Neil reports, 'but none broke nationally." One of their best local hits was "Homicide Dresser," a tough dance rocker that an artist named Billy Harner cut for Kama-Sutra Records in the early 1980s. It did quite well in Philadelphia and got some national airplay, too. There's no doubt in his mind that this record was a direct inspiration for the 1982 Hall and Oates chart-topper "Maneater." "(Hall and Oates) asked us to send them a copy of 'Homicide Dresser' a year after it was out. We thought they were going to redo ours, but they came out with 'Maneater." The records are similar, but Neil is quick to clarify that no plagiarism was involved. "It was technically a different song, but without 'Homicide Dresser,' there would never have been a 'Maneater,' no way ... and definitely no oh-oh, here she comes."
But we're getting ahead of the story. During the mid-60s, Neil simultaneously embarked on a career as a professional songwriter and attended Temple University. All the while, he struggled to keep his singing career afloat. His tenure with Cameo-Parkway lapsed, but he cut more singles (some co-written with Joe Renzetti) that came and went on small labels like Philtown. He remembers working a lot of record hops during this period, but always for promotion, never for pay. For a number of years, he was affiliated with Howard Boggess, another young producer with exceptional ability. Boggess would co-produce the aforementioned Billy Horner record, as well as a song called "The Rainmaker" that Neil waxed for A & M Records under a bogus group name. Neil has high praise for him and thinks he might have been another Phil Spector. "What a talent! What a natural understanding of rhythms, harmonies and how to really finish and produce a song." One of his best songs was "Sally Sayin' Somethin'," a wickedly catchy pop tune recorded by Paul Davis, among others. However, Howard Boggess never came close to reaching the heights of success that Spector did. It certainly wasn't for lack of trying, though. Boggess and Goldberg penned a clever ditty called "See How They Run" for a local soul group. Celebrity deejay Jerry "Geator With The Heater" Blavat fell hard for it, and gave it maximum airplay, but again, there was no chart action at the national level. Neil also did some writing with Thom Bell's mentors Kenny Gamble and Leon Huff, but his college studies prevented him from collaborating with them as much as he would have liked.