PART TWO: Walkin' in the Sun
In Billboard Magazine's year-end tally for the year 1970, Jeff Barry is listed as the second most successful record producer in the United States, right behind Motown's Norman Whitfield. This will come as a surprise to people who associate Jeff exclusively with Phil Spector and the girl groups of the early 1960s. For too many years, historical revisionists have been playing havoc with his musical legacy; there's this bizarre notion going around that his glory days ended when he divorced his first wife, Ellie Greenwich, and stopped collaborating with her on songs. After 1966, he did have a bit of commercial success, yes . . . but it was mostly with musically vapid bubblegum rock groups like The Monkees and The Archies, and talentless teen idol wannabes like Andy Kim, Bobby Bloom and Robin McNamara. According to this line of thinking, Jeff sold his soul to schlockmeister Don Kirshner, and paid for it dearly; rock critics turned on him, and the public finally recognized the lack of artistic merit in his endeavors. The girl group hits he and Ellie Greenwich wrote and/or produced together, like "Leader Of The Pack", "Be My Baby", "Da Doo Ron Ron" and "Chapel Of Love" are supposed to represent the peak of his career; nothing else is worth talking about.
Nothing could be further from the truth! Jeff Barry was never a critical darling; from the beginning, his songs were tagged as "bubblegum" and not taken seriously (take, for example, talk show host David Susskind's sarcastic on-air put-down of Jeff's song "A Fine, Fine Boy" in 1964). Rock critics liking the things Jeff and Ellie did is a fairly recent development; and Jeff most certainly did not fall into a creative black hole following his divorce. It was mostly the work he did after 1966 that won Jeff the adulation he enjoyed by 1970. He shrewdly took advantage of business opportunities that allowed maximum exposure for his composing and producing skills: Television soundtracks, stage productions, his own record label. He allied himself with energetic young singer/ songwriters, assembled a coterie of crack session musicians, and proceeded to (pardon the expression) kick ass! With irresistible records like "Cherry, Cherry", "Sugar, Sugar", "I'm A Believer", "Baby, I Love You" and "Montego Bay", he created his own special brand of rock 'n' roll. For lack of a better term, call it the Bubblegum Blues, a youth-oriented pop sound with tropical accents and a gospel and blues foundation. In fact, Jeff was one of the first producers to marry world music and rock 'n' roll elements (going back as far as 1964 with his uncredited production of The Dixie Cups' "Iko Iko"). His sound proved equally attractive to children and adults, much to the vexation of rock critics! Make no mistake, Jeff Barry and Ellie Greenwich did superlative work together; but if all you know about Jeff centers around the girl group era, then you only know half of his story. Here's a closer look at the artists Jeff Barry produced in the late '60s and early '70s, and the music they made.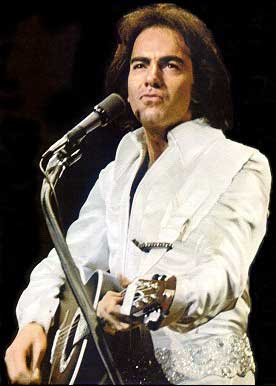 Neil Diamond
Neil Diamond was one of the last artists Jeff teamed with Ellie Greenwich to produce. He has to qualify as Jeff's most successful artist, given the stellar recording and touring career he maintains to this day. It wouldn't have happened without early hits like "Cherry, Cherry", "Kentucky Woman" and "Girl, You'll Be A Woman Soon." Neil's subsequent production style was heavily influenced by Jeff (just listen to hits like "Walk On Water," "Brother Love" and "Soolaimon"), and in turn, Neil's folk rock orientation had a major impact on the soon-to-be producer of The Archies and The Monkees. Artie Kaplan, saxophone player on many of those early Bang Records sides, claims that Neil took his vocal style lock, stock and barrel from Jeff Barry (a theory you can test by listening to any of Jeff's solo singles). Neil's music opened the door to Jeff's subsequent work in the so-called bubblegum genre; Jeff took several Neil Diamond songs to Don Kirshner, who placed them with The Monkees and hired Jeff to produce the sessions. The Kirshner-Barry association later made the international smash hit "Sugar, Sugar" possible. Neil exited the Bang label under a legal cloud in December 1967, and subsequently stopped working with Jeff and Ellie. However, "Shilo", "Solitary Man" and other songs he cut under their supervision continued hitting the charts until 1973! In 1970, Jeff produced tracks for Paul Davis, a Mississippi-born singer/songwriter that Bang Records executives hoped would be their "new" Neil Diamond. Despite the release of a marvelous single, "I Feel Better," it never quite happened with Davis, possibly because he was keen on producing his own sessions.
Tony Passalacqua recorded several excellent readings of Jeff's songs during the '60s. Early in his solo career, Tony got into the habit of releasing Jeff Barry songs on both sides of a single. Under the names Tony Richards, Tony Mitchell and finally Tony Pass, the former lead singer of The Fascinators established himself early on as a skilled interpreter of Jeff's material. His string of Barry-penned releases include "Shout My Name", "A Million Drums"/"Candle In The Wind" (the former song later covered by Jimmy Clanton and British singer Tony Sheveton), the reggae-styled "Write Me A Letter", and "Caravan Of Lonely Men"/"Wind-Up Toy", the first Jeff Barry production to be credited on a record label. (Jeff's sassy background vocal work on "Wind-Up Toy" anticipates by a year similar vocal arrangements he and Ellie Greenwich would craft for their Raindrops hits.) Tony made his finest Jeff Barry record in 1966, when Jeff and Ellie Greenwich took him into the studio to lay down a sassy two-sider called "Spring Fever" b/w "True, True Love." A dynamite vocalist, Tony Passalacqua never got the recognition and commercial success he deserved.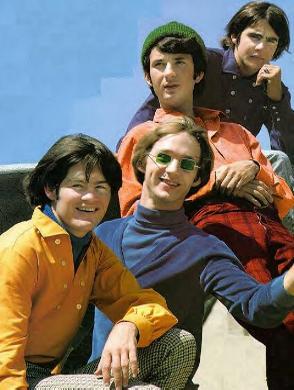 The Monkees
Two Monkees albums are graced by Jeff's Barry's magic touch: Their 1967 sophomore effort More Of The Monkees, and their 1970 swan song, Changes. Jeff's work also appears in a wealth of archival session material that's finally seen the light of day as a result of Rhino Records' extensive Monkees reissue campaign. Among numerous Jeff Barry productions in the Monkees' catalog is "She Hangs Out, " the only known song Jeff and Ellie Greenwich collaborated on with Jerry Leiber and Mike Stoller, "Mustang," and "Ride, Ride, Baby," the latter a collaboration with Bert Berns that has yet to be unearthed. Neil Diamond's songs brought Jeff access to this TV super group, and the worldwide success of back-to-back singles he produced for them ("I'm A Believer" and "A Little Bit Me, A Little Bit You") promised a long association. Unfortunately, the sometimes abrasive Don Kirshner had hired Jeff, and by February 1967, both The Monkees and the producers of their TV show wanted no more to do with Kirshner or any of his people. For a time, The Monkees' success continued with the group members producing themselves, but by 1969, their star had gone into free fall. Fortunately, Jeff had maintained good relations with principal lead singers Mickey Dolenz and Davy Jones, and they allowed him back to supervise what turned out to be the last LP on their custom Colgems label. In the almost three years since their initial collaboration, Jeff's production style had matured, and Changes reflected that; fans who expected bright, peppy bubblegum tunes like "I'm A Believer" were disappointed to find instead a collection of low-key blues rockers like "Oh, My My," "Tell Me, Love" and "You're So Good To Me." The album failed to find its audience. Jeff took a step back in time with the more pop-oriented "Do It In The Name Of Love", a Neil Goldberg/Bobby Bloom-penned single he produced for Mickey and Davy's one-time duet appearance on Bell Records. This release went unnoticed, too. Twenty-five years passed before Monkees fans began to appreciate the merits of these records; Changes finally made the charts upon its reissue in 1986, by which time "Do It In The Name Of Love" was being described by Monkees historians as "'way cool bubblegum!"
The Meantime, featuring Ellie Greenwich, was a 1967 attempt to resurrect and update The Raindrops, the 1963-65 studio group comprised of Jeff and Ellie's multi-tracked voices. The Meantime's one Atco single (the quasi-psychedelic "Friday Kind Of Monday" b/w a rave-up called "Right Back Where I Started From") is extremely rare. A session in early 1968 with a group called The Down Five yielded "I'm Takin' It Home" b/w "Show Me," probably the last single ever to feature a shared Barry and Greenwich production credit. The songs were published by a new company, Meantime Music, likely conceived as a depository for the divorced couple's future collaborations. However, the firm was destined to have an extremely short life; Jeff and Ellie were moving in separate directions. With new partner Mike Rashkow, Ellie had founded her own production company in October of 1967. She cut numerous sides with The Definitive Rock Chorale (featuring Tony Passalacqua and Ron Dante, among others), The Daily News, Other Voices, The Fuzzy Bunnies, The Innovation and Steve Tudanger between 1967 and 1971. Unfortunately, the only record that charted for her Pineywood Productions was an unappealing psychedelic version of the 1966 Walker Brothers hit "The Sun Ain't Gonna Shine Any More." Mercifully, it fizzled out at #115 on Billboard's Bubbling Under charts. Chart performance notwithstanding, Pineywood did cut some outstanding sides for The Hardy Boys cartoon series (check out their Wheels soundtrack album for the track "Good, Good Lovin'"), and provide Dusty Springfield with a stunning single, "What Good Is I Love You?"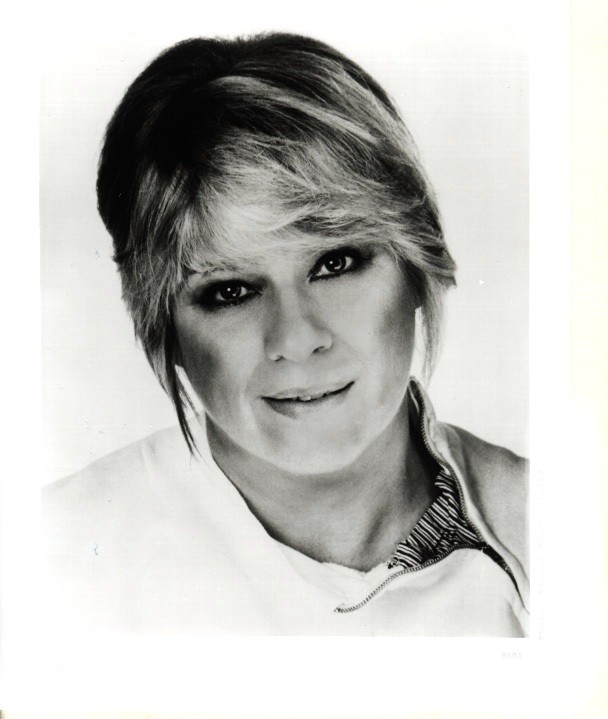 Ellie Greenwich
Ultimately, Ellie found greater success as a recording artist. Her finest post-Jeff Barry single is arguably 1970's "I Don't Wanna Be Left Outside", a dynamite rock ballad recorded for Bell Records. Twice, she reached the verge of stardom, first in 1967 with her Bob Crewe-produced revival of Lillian Briggs' "I Want You To Be My Baby" and again in 1973, with her self-produced cover of Lesley Gore's "Maybe I Know." Both singles made brief appearances on the charts, and with a sufficient promotional push, Ellie might've duplicated Carole King's solo success. However, her heart wasn't set on chasing the limelight. Ellie ultimately chose to remain behind the scenes, writing ad jingles and singing backup for a host of artists, including Lou Christie, Robert John, Jim Croce, Van Morrison, ELO, Blondie and Cyndi Lauper. However, when she released her 1973 album of classic Barry-Greenwich remakes titled Let It Be Written, Let It Be Sung, she took a major step toward identifying standards in the catalog of songs she and Jeff had written together. She went the distance in 1984-5, taking her Leader Of The Pack music revue from New York's Bottom Line club to a brief but spectacular stint on Broadway. Ellie Greenwich has always been, and will likely continue to be the most important female vocalist Jeff has ever worked with. More diligent collectors will want to seek out her recordings of two early Jeff Barry compositions, "Big Honky Baby" (as Kelly Douglas), and "Red Corvette" (as Ellie Gee and The Jets, with Jeff contributing his trademark bass vocal counterpoint).
With the dissolution of his partnership with Ellie imminent, Jeff began seeking out projects he could tackle either on his own or in collaboration with other producers. Teaming up with Bert Berns, he gave The McCoys one of their final chart hits, a dance-ready Latin stomper called "I Got To Go Back (And Watch That Little Girl Dance)". Barry and Berns did likewise for R & B singer Freddie Scott with the sizzling funk workout "Am I Groovin' You." Other Barry-Berns co-productions from this period include The Exciters' "Soul Motion" and "Aretha," a stomping, Caribbean-tinged Drifters flipside. Jeff also appeared as a session musician and singer on Van Morrison's 1967 debut album Blowin' Your Mind! It's actually him, not Morrison, who sings the famous "sha-la-la" fade on the hit single "Brown-Eyed Girl!" Jeff explains: "Van Morrison had left the country without completing his vocal, and (producer) Bert Berns wanted to rush-release the single." Aware of Jeff's talent for mimickry, Bert sent him into the studio to "ghost" the last few bars of the song. " Now that you know it's me," Jeff jokes, "it sounds like me!" By himself, Jeff cut Jay and The Americans on a 1967 country/rock ballad, "You Ain't As Hip As All That, Baby," gifted The Strangeloves with an absolutely delectable bubblegum record called "Honey Do," cut a vocal session with actor Tony Randall, and waxed a trio of frighteningly hard-to-find singles for Gayle Haness, a Hollywood-based session singer. Two years before Janis Joplin burst onto the national scene, Jeff was grooming this talented young lady into the same kind of blues-soaked rock 'n' roll mama; her whisky-and-rye voice recalled Timi Yuro, and the material he wrote for her smacked of Shangri-Las melodrama. Her singles, "Johnny Ander", "We Got A Thing Goin, Baby'" and "I've Never Gotten Over You" are much coveted by girl group sound enthusiasts, and a rare prize for the serious Jeff Barry collector. Jeff recalls cutting other original songs with Gayle, among them a blues number called "Takes A Good, Good Woman (To Keep A Bad Man Home)." Hopefully they will surface one day. The most significant project Jeff undertook during this period was undoubtedly the founding of his own record label. After inking a distribution deal with Hollywood-based Dot Records in April of 1967, he opened a recording studio and set up administrative offices for Steed Records (its motto was "with an ear to the future!") at 15 West 72nd Street in Manhattan.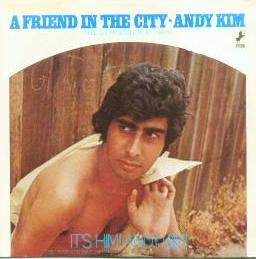 Andy Kim
Neil Diamond had set the stage for male singer/songwriters in the mid-1960s, and Jeff was determined to produce another successful one. He signed Hank Shifter to Steed and had high hopes for the young guitarist's performance of a song called "Mary On The Beach." Billboard chose it as a Top 60 Spotlight Single in May of 1968, but to Jeff's great disappointment, it stirred no interest. Later that same month, the man who would become Steed Record's most successful singer/songwriter got his turn at bat. Andy Kim, a Canadian-born singer/songwriter of Lebanese extraction, journeyed from the Great White North in the early '60s to try his luck on the New York music scene. After casting about for a few years, he hooked up with Jeff Barry and Ellie Greenwich in 1965 for a solitary Red-Bird release, "(I Hear You Say) I Love You, Baby" b/w "Falling In Love." When the single flopped, no one could've predicted that Andy would replace Ellie as Jeff's songwriting partner, but that's what happened. (Ellie couldn't have been too upset about it, because she sang background on most of the hits Jeff produced for Andy.) Beginning in 1968 with "How'd We Ever Get This Way" and ending in 1971 with "I Been Moved", Andy scored eleven times on the Billboard charts; his string of Steed hits, most co-written with Jeff, are aurally innovative, consistently tuneful and commercial to a fault. Two of his lower chart entries, "It's Your Life" and "I Been Moved" are noteworthy for their funky rhythm arrangements; another standout is "Tricia, Tell Your Daddy", a song with a unique political message that was later covered by Jay and The Americans. Yet ironically, Andy's biggest records during this period were revivals of Barry-Greenwich-Spector songs originally cut by The Ronettes. His version of "Baby, I Love You", which features Jeff playing nearly all the instruments, is superior to The Ronettes' 1964 single, and considered by some to be the definitive reading of the song. Jeff and Andy were an incredibly hot writing team for a few years, penning the million-selling "Sugar, Sugar" and "Jingle Jangle" for The Archies, and also providing chart material for Jon & Robin, The Monkees and Ron Dante. Thanks to Jeff's efforts, Andy became the top-selling male vocalist in his native Canada. After their writing partnership dissolved, Andy came up with a #1 hit on his own, 1974's "Rock Me Gently."
The Archies were where it all came together for Jeff, in both an artistic and (especially) a commercial sense. Care to hear rockabilly, blues, hardcore and Latin boogaloo played by a bubblegum band? You can find all that and more on The Archies' four TV soundtrack albums. When Don Kirshner asked him to produce this cartoon studio group (based, as everyone knows, on the long-running Archie comic strip), Jeff was up to his armpits in work running the Steed label. Yet he couldn't resist the chance to make music for kids ("That was the market I wrote for," he says), and made time in his schedule for an initial two-week writing and recording session in July 1968. Little did he suspect that he'd return to provide two more seasons' worth of original material, as well as dozens of unissued sides. The soundtrack music for "The Archie Show" featured Toni Wine, Bobby Bloom and Jeff Barry on backing vocals, with demo king Ron Dante on lead. Ms. Wine was replaced in January of 1970 by former Columbia recording artist Donna Marie. Ray "Gitarzan" Stevens, Joey Levine, Leslie and Merle Miller, Ritchie Adams and Jamie Carr all reportedly made guest appearances as backing vocalists and/or percussionists; nearly everyone Jeff worked with got involved with his Archies recordings at one time or another. He stopped producing the group after Paramount Pictures hired him to work in its music division, but before he was through, he'd given them five charting albums and two Platinum singles, and they'd given him one of his biggest song copyrights: "Sugar, Sugar," a blockbuster which topped the charts not only in the United States, but also in England, Spain, Belgium, Germany, Mexico and The Netherlands. Criminally shut out of 1969's Grammy nominations, "Sugar, Sugar" nevertheless bagged NARM's Best-Selling Single award, topped the Cashbox DJ poll for Most Programmed Record, and was voted Top Record by the World DJ Poll. Naturally, the group's phenomenal success pissed off the rock press, but the kids (and adults) who bought the records couldn't have cared less. Of course, Don Kirshner was partially responsible for The Archies' good fortune, but give credit where it's due: As Ron Dante so eloquently puts it, "The success of The Archies was Jeff Barry's music."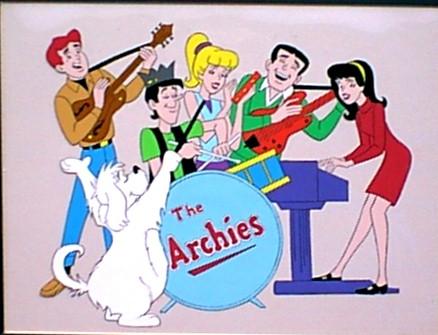 The Archies
Jeff tried to launch a number of rock bands on his Steed label: The Rich Kids (featuring Danny Belline), Keepers Of The Light (featuring Alzo Fronte), and Playhouse (led by Joe DiBenedetto and Steve Tudanger). Only The Illusion proved strong enough to break into the mainstream. This five-piece ensemble with pronounced leanings toward psychedelia and jazz was originally signed to Bob Crewe's DynoVoice label and produced by Crewe's protégé Mitch Ryder. After leaving DynoVoice, they cut a trio of hard rock albums under Jeff's supervision: The Illusion, Together (As A Way Of Life) and If It's So. The group featured Rich Cerniglia on lead guitar, Chuck Adler on bass, Mike Maniscalco on keyboards, Mike Ricciardella on drums, and gravel-throated lead singer John Vinci, a tall, brooding Black Belt expert who cut an imposing figure on stage. "They weren't the kind of band that you give a song and say 'here, sing this'," Jeff observes. "They really created their own special kind of material." Indeed, their waxings sound like nothing else in the Jeff Barry production catalog, and that's probably why they had trouble sustaining a presence on the pop charts! Only when Jeff did hand them a song, a damn-the-torpedoes blues rocker called "Did You See Her Eyes?" could they crack the national Top Forty. A handful of follow-ups achieved varying degrees of regional airplay and sales. Today, their singles and albums are highly valued by classic rock collectors who appreciate something a little bit off the beaten path.
When Ron Dante prepared to cut his first solo album for the Kirshner label, he had the wisdom to ask Don Kirshner to assign Jeff Barry as his producer. Even though 90% of the material on Ron Dante Brings You Up was penned by Ron himself, Jeff's pop sensibility flows from every groove. The album was given major promotion in Billboard, and Ron made a round of TV and radio appearances in support of it. This is an essential set for Archies fans, because in addition to Ron's flawless singing, it features typically excellent instrumentation by the Archies' rhythm section (Hugh McCracken, David Spinozza, Ron Frangipane, Buddy Saltzman, Gary Chester and Chuck Rainey). Highlights include "Lovin' Lady", "Don't Let Love Pass You By" and "Muddy River Water," a trio of infectious Latin rock tracks. Just try to keep your hips and feet still while listening to these numbers! Two Ron Dante solo singles were issued during the summer of 1970 as album teasers: The Barry-Kim sizzler "Let Me Bring You Up", and an atmospheric doo-wop ballad, "C'mon, Girl", penned by Ron and Jamie Carr. Both songs were the equal of any of Ron's work with The Archies, but alas . . . commercially, neither came close to duplicating the success of "Sugar, Sugar" and "Jingle Jangle."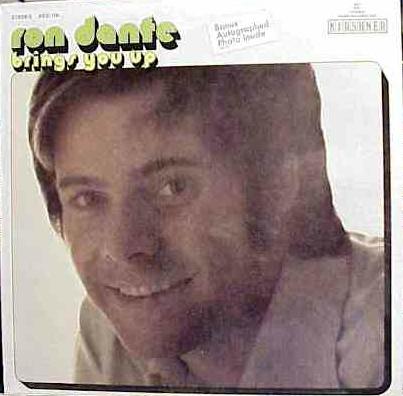 Ron Dante
Few people remember that Don Kirshner tried to follow up his success with The Archies by turning an exhibition basketball team into a cartoon rock group! He actually signed the Harlem Globetrotters to his label as recording artists, and then designated his own star player, Jeff Barry, to produce them. For years, rumor had it that The Globetrotters' recording sessions featured vocals by members of various well-known New York R & B groups. In reality, members of the actual Globetrotters basketball team were augmented in the studio by Sammy Turner (of "Lavender Blue" fame), and session singers Robert Spencer, James "JR" Bailey, Rudy Clark and Kenny Williams (who turned in uncannily good impressions of The Coasters' Carl Gardner and Billy Guy, The Cadillacs' Earl "Speedo" Carroll, and The Drifters' Johnny Moore). This comedy-oriented soundtrack, which boasts specialty material written by Neil Sedaka and Howie Greenfield, is immensely fun to listen to. In the fall of 1970, Don Kirshner and Hanna-Barbera Studios (which produced the TV series) gave the new, improved Globetrotters a big promotional sendoff at Madison Square Garden. Unfortunately, that wasn't enough to generate decent sales for the album or decent ratings for the cartoon. The music didn't go completely unnoticed, though. A Globetrotters single, Sedaka and Greenfield's wistful "Rainy Day Bells," garnered regional sales and quickly became a "beach music" cult item. In 1978, Connie Francis covered this song for the European market. The soundtrack still sits in secondhand record bins, a treasure waiting to be discovered. Those who do discover it will be treated to killer cuts like "House Party", "Lillian Peabody", "River Queen" and "Cheer Me Up", the latter song penned by Jeff along with members of The Archies.
As stated earlier, during the late '60s and early '70s, Jeff Barry dabbled in theater production. He bankrolled a counterculture sex-and-skin extravaganza appropriately titled The Dirtiest Show In Town, and an aborted Broadway musical called The Freaking-Out Of Stephanie Blake. It was undoubtedly through his theater connections that he met Robin (né Robert) McNamara, a carrot-topped, beer-guzzling songwriter who eventually landed a leading role in the Broadway cast of Hair. Some of Robin's fellow castmembers sang backing vocals on his Steed album, Lay A Little Lovin' On Me, which spawned an infectious Top Twenty single of the same title. This album's highly listenable fusion of rock, blues and gospel stylings make it a necessary purchase for anyone who wants to know what the Jeff Barry sound is all about. Despite his considerable sex appeal, a talent for penning catchy material, and an androgynous vocal delivery that fell somewhere between Ronnie Spector and Tommy James, Robin was destined to have an extremely short career. He never got near the charts again after his third Steed release, "Got To Believe In Love" expired at the bottom of the Hot 100. However, he and Jeff became running buddies (they moved to Hollywood at the same time), and they continued working together until 1972. That year, Robin and his wife Jo Ann cut a rockin' cover version of The Dixie Cups' "Chapel Of Love" for the A & M label.