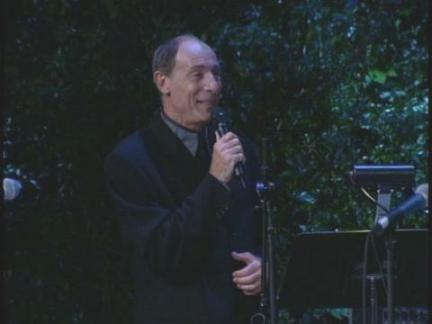 In March of 2000, Jeff Barry taped a PBS special called Chapel of Love: Jeff Barry and Friends. This wonderful television show spotlights fourteen of Jeff's fantastic songs. Chapel of Love: Jeff Barry and friends is available on home video, both VHS and DVD, as well as on audio CD; just click on the appropriate links to purchase!
Screen shots below:
Top row: Jeff "on the couch" and at the mike
Middle row: Jeff and Mary Wilson clowning around during her performance of "River Deep, Mountain High"
Bottom row: Jeff finds it impossible to contain his enthusiasm at Ron Dante's terrific rendition of "Sugar, Sugar"