Jeff on the Web:
---
The LA Weekly Music Awards took place on June 14, 2005 - Jeff received a well-deserved Lifetime Achievement Award. Click
here
to read about the festivities on the LA Weekly site. And while you're at it, check out this cool
writeup
on Jeff (nope, I didn't write these!).
---
Read the blurb about Jeff's Broadway-bound musical
Knight Life
on
Playbill
's site.
---
The July/August 2006 issue of Performing Songwriter Magazine featured an interview with Jeff Barry! Click on the graphic below to go to the periodical's website where you can order your copy.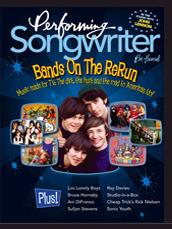 Please visit Laura's Oldies Sites for a list of other sites I run, including those for The Dixie Cups and Ron Dante of The Archies.
Note: Jeff Barry: The Man and His Music is a fan site owned and maintained by Laura Pinto. Laura is a participant in the Amazon Services LLC Associates Program, an affiliate advertising program designed to provide a means for sites to earn advertising fees by advertising and linking to
Amazon.com
.