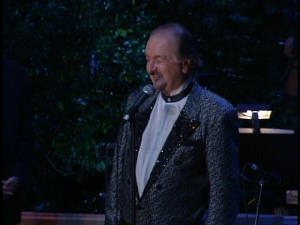 Ray Peterson was born in Denton, Texas on April 23 (some sources list the year as 1939, others as 1935). As a youngster, he contracted polio and it was feared he would never walk again. While in the hospital being treated, Ray sang to amuse and entertain himself and the other patients, and once he was released he began performing in earnest, mostly at local (Texas) clubs before moving to Los Angeles. There he met Stan Shulman, who became his manager; and in 1957, Ray, the possessor of a clear, powerful voice with an incredible 4-octave range, was signed by RCA Records.
Over the next couple of years, Ray released several singles, including a song that would become a Peggy Lee classic, "Fever," before hitting the Top Forty in 1959 with the lovely "The Wonder Of You." This tune would later be recorded by his friend and fellow RCA label mate Elvis Presley. In 1960, Ray hit the Top Ten with the song that would become his biggest hit and forever-after signature tune, "Tell Laura I Love Her," written by Jeff Barry and Ben Raleigh. Originally composed with a slightly different twist - "Tommy" enters a rodeo and is gored to death by a Brahma bull - "Tell Laura..." is a timeless tragedy about teenage love and loss, about a boy who paid the ultimate price for love of his girl when the car he's driving in a stock-car race for its potential thousand-dollar prize crashes and burns.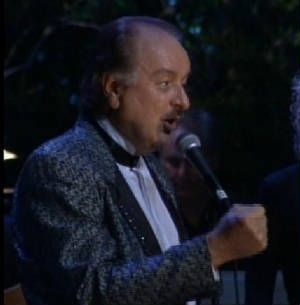 Some thoughts from Jeff Barry:
"There's nothing like the first time - hits included. It was a real thrill hearing 'Tell Laura I Love Her' as sung by Ray, with such heart, like it happened to him, or Tommy was his brother. Ray was an artist who sang the words - he let his innate talent take care of the notes.
"I wish I was able to be at the recording session. The first session was scheduled on a day of a blinding snow storm - I walked a mile, swaddled in a blanket to get to the subway - and when I finally got to the studio, the [studio personnel] looked at me like I was crazy! 'The session has been cancelled,' the receptionist said ... Duh!!!"
"Tell Laura..." was later recorded by British singer Ricky Valance and taken all the way to #1 in the U.K., although the road to the top of the charts was circuitous at best - the Ray Peterson single was slated to be released in Great Britain but plans to do so were scrapped after BBC news broadcast part of it, igniting a moral furor. The official reason was that there had recently been several automobile racing fatalities and the topic of the song was too hot for the British public to handle. Politics aside, Ricky Valance's version eventually went all the way to the top spot. Jeff: "I am still not clear why the record was first banned in England, but, eventually, it reached #1 [there]."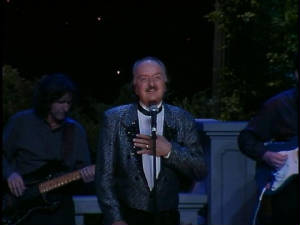 "Tell Laura I Love Her" not only was Jeff's first hit as a songwriter, it established Ray as a singer's singer for all time. After his two followup singles for RCA failed to chart, Ray left the label and formed his own, Dunes Records. The first single he released on Dunes was produced by a relative newcomer named Phil Spector. "Corinna, Corinna," with its groovy Latin beat, quickly became a Top Ten hit for Ray as well. A few years and singles later, Ray again charted with another Jeff Barry-penned tune, "Give Us Your Blessing," which later became a hit for the Shangri-La's. The following year, 1964, Ray found himself on the charts again when RCA reissued "The Wonder Of You."
Ray's biggest successes came from his live performances. Audiences loved to hear his golden voice, singing the hits they'd come to become so fond of. Once the recordings fizzled out, in the early 70's, Ray focused more on his personal appearances and on his church, eventually becoming a Baptist minister.
On January 25, 2005, at his home in Smyrna, TN (a suburb of Nashville), Ray Peterson passed away from cancer. He left behind a wife, Claudia; seven children; nine grandchildren; and a legion of fans who will forever after miss his talent, and his warmth, and his generous spirit.
As Jeff Barry observes, "Ray will be missed by anyone who knew him or heard his golden voice."