Welcome to
Laura's Ron Dante Fan Pages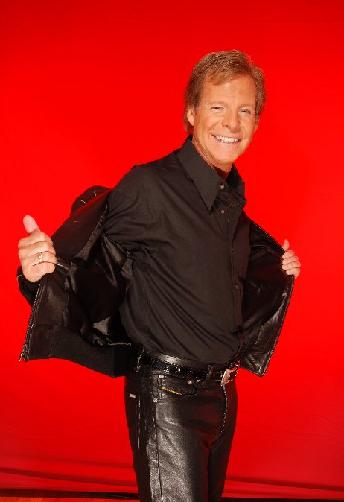 ♪♫♪♫♪

NEW (and just in time for the holidays): Ami's Rock N Pop Shop on Etsy, which features cool one-of-a-kind pop culture items such as tote bags and Christmas ornaments. There's a whole section with items featuring Ron's image - here is the direct link to the Ron Dante section!

♫♪♫♪♫

Check out Ron Dante's official Facebook Page!

---

A portion of "Archie's Party" by The Archies (with Ron Dante on lead vocal, natch), was included in Season 4, Episode 2 of the CW series, Riverdale; original air date was October 16, 2019. Check out the clip below. Outasite!

April 2012 interview with Ron by Louie Pearlman on Channel Z (Tumblr)

(Click above link to see the tribute page)

The Ron Dante Anthology 2-CD set has been released! Click on the graphic below to order from Amazon.com.

RON DANTE is a man of many talents. Singer, songwriter, producer, you name it, he's done it!

Have you been a fan of Ron's all along, or are you just getting to know him? Because if you are, you have lots of surprises in store. Although he's probably best known for singing lead on the million-selling #1 record of 1969, "Sugar, Sugar," recording as The Archies was just one small part of Ron's extensive show-business career.

Even if you didn't know his name, you knew his voice. Ron Dante sang with the parody group The Detergents ("Leader of the Laundromat") and on scores of TV and radio jingles. But he made the music history books in 1969 when two songs he anonymously sang the lead on held Top Ten positions at the same time! In fact, one of these songs, "Sugar, Sugar," would go on to be the #1 hit of 1969. Yes, it was Ron Dante's voice you heard as the lead singer of The Archies, and of The Cuff Links, whose smash single "Tracy" found itself sitting in the Top Ten right along with "Sugar, Sugar!"

Ron Dante has sung with many other groups, he's had several solo records out (under a few other names besides Ron Dante, in fact), he's done scores of commercial jingles, he's produced on Broadway, and he's done production work for lots of other talented folks including Barry Manilow and Cher. He's worked with The Family Channel, with Disney, with probably every entertainment entity in the world in one musical capacity or another. And that's only a slight exaggeration! For just a little taste of Ron's vast credits, check out the Ron Dante credits page as well as the biography page on this site. To itemize Ron's entire portfolio would take pages and pages, but I tried my best to condense the highlights of his resume into several (hopefully) thorough paragraphs. So pull up a chair and enjoy your visit!

Other helpful links:
This website last updated:
Celebrating the 40th anniversary of The Archies' monster hit record

On December 9, 2008, Ron was interviewed on Internet radio station KSAV. You can listen to the show by visiting the Dave White Presents Audio Archives. Just scroll down to December 10, 2008.

Wayne Adderley from The Zone Magazine interviewed Ron Dante in October of 2008, and that interview is now on this website. Click HERE to read it. Many thanks to Wayne for granting permission for the writeup to be reproduced here!

Lots of Ron Dante and Archies music is available on CD ... just click on the graphics below to order from Amazon.com's secure site. Four of the original Archies albums - The Archies, Jingle Jangle, Sunshine, and This is Love - are now available digitally remastered. In addition, The Cufflinks album, Tracy, has been re-released on CD with bonus tracks!
Archie's Funhouse: Complete Series has been released on DVD. The 3-DVD set features an exclusive interview with our very own Ron Dante. To order your copy, just click on the graphic below.

Also available on DVD - The Archie Show: The Complete Series.
A bunch of Ron Dante and Archies tracks are available in MP3 format from Amazon.com - to listen to samples, just click on the player below to activate it, then mouse over it to show the track list. Use the slider on the right-hand side to scroll down through the list, and click on the titles of the songs you'd like to hear samples of. You can purchase the MP3s directly from this application. Enjoy!
Ron's October 2007 interview with oldies deejay Ronnie Allen is archived on the Jersey Girls Sing! website. Just go to Ronnie's Radio Page, locate the appropriate link, and click to listen. While you're there, don't forget to explore the rest of this terrific site by Denise Ferri (The Delicates) and Bernadette Carroll ("Party Girl"); you can navigate around the rest of the site while listening to Ron's interview. Enjoy!

Great news for fans of both Ron Dante and Barry Manilow - Barry's recent The Greatest Songs of ... Series offers up three CDs, each containing several tracks featuring background vocals by Ron! Click on the graphics below to order from Amazon.com.