Time to rock and roll!!! Below are some links to more groovy sites of interest to Baby Boomers everywhere! Do you have a site of your own you'd like linked on this page? Then send me an email and we'll exchange links!
Please let me know if any of the links on this page don't work. Thanks!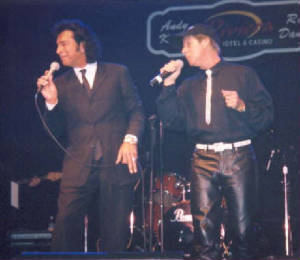 Like Ron Dante, Canadian-born singer Andy Kim (far left, with Ron at the Riviera in Las Vegas) came to New York City's Tin Pan Alley in the Sixties looking for stardom--and it found him! Andy had hits with "Be My Baby" and "Baby I Love You" ... and a little ditty that Andy co-wrote with Jeff Barry, "Sugar, Sugar" by The Archies, earned a gold record and was Record of the Year for 1969. Since then, Andy's gone on to have other hits, including "Rock Me Gently" in 1974, which shot to the top of the charts like a comet; and he is currently appearing in concert all over North America, often with Ron, and making a comeback in a big way! Andy's got his own web site now, complete with an active message board, so make sure you bookmark it and visit from time to time. And, yeah, why not drop Andy a line while you're at it -- just look for the link on his site! Click on the pic to get there. (Check out Andy's Facebook and MySpace page, too.)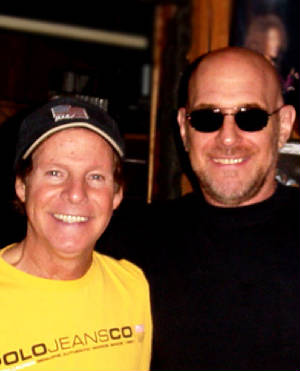 Producer-arranger Ted Perlman has worked with Ron on a number of occasions, including the Saturday Night Blast and Rockin' Christmas Party CDs and the Yoplait Yogurt ad. His site is definitely worth a visit, and his extensive list of credits is most impressive! Just click on the photo of Ron and Ted to visit it.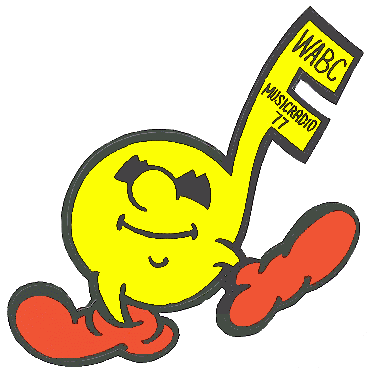 Anyone who grew up in the Metropolitan area of New York City during the Sixties and Seventies will remember Manhattan's powerhouse radio station, 77 WABC. WABC was more than just a radio station--it defined an era. Until the station switched to a "talk" format in the early 80's, 77 WABC was where we all tuned in to listen to the current pop hits and get the latest chart positions for our faves. Allan Sniffen, who like so many of us idolized WABC, has put together a vast website complete with audio files, surveys and more. As he puts it: "From December 7, 1960 to May 10, 1982, WABC was the definition of Top 40 radio. It was the most influential music radio station of its day and had the power to make a hit record by simply playing it on a hunch. With its 50,000 watt clear channel AM signal at 770 kHz ... at night [it] could be heard throughout the eastern half of the U.S. on a transistor radio. WABC was even occasionally heard as far away from New York as Hawaii." Ah, what memories! Click on the musical note to the right for a blast from the past.
---
Neil Sedaka Online - For fans of Neil's music (and who isn't?). Includes concert itinerary and photo gallery.
Ron Frangipane - Worked with Ron Dante back in the day, and now with a web presence so you can check out his extensive list of credits!
Artie Butler
- Arranger, Composer, Producer ... a true superstar! He's done fantastic arrangements for singers such as Neil Sedaka and Barry Manilow. Check out his site -- you'll be impressed by his accomplishments!
Don Casale Music, Inc. - Don Casale worked with Ron as audio engineer on the Cuff Links and Scepter sessions, 1969-1971
Sal DiTroia - A gifted musician whose fantastic guitar sounds enriched many recordings, including The Monkees' "I'm a Believer." Sal has worked with the likes of Jeff Barry, Ellie Greenwich, Neil Diamond, Billy Joel, Janis Ian, Barbara Streisand - and, oh yeah, some dude named Ron Dante! (Sadly, Sal passed away on June 22, 2007. He was a good friend and a very special person, and I miss him.)
Bubblegum University - Comprehensive site from the folks at Scram Magazine. Includes writeups on Ron Dante and Jeff Barry. Check it out!
Hal Lifson - Here's a dude who truly defines 60's pop culture, and his groovy website reflects his passion for the decade. Hal Lifson is a creative director and writer for the advertising and entertainment fields and has worked as publicist for several well-known entertainers, including Nancy Sinatra and Jackie DeShannon. To meet Hal and to order a copy of his book dedicated to the year 1966, stop by his cool site.
Remember "Mony Mony?" "Crimson and Clover?' Tommy James from the Shondells is still alive and kickin'!
Kyle Vincent
- Dantephiles know him as a guy who writes songs with Ron (among them the lovely Christmas tune "Voice of an Angel," and material for up-and-coming teenage singing sensation Danielle), but Kyle Vincent is very much a shining star in his own right. Check out Kyle's official web site, read his bio, look through his scrapbook, post a message on his board, and order his CD,
Solitary Road
. You'll be glad you did!
Sparks - Tribute site for the pop group
Oldies Music Sites - Check out the cool sites related to the music of the 50's, 60's and 70's. If you own an oldies-related site, group or webring, add your link directly!
The Swinging 60's Zone is now The Zone Magazine. Click here to check it out.
Bubblegum-Music
- Homepage for the book Bubblegum Music is the Naked Truth.
Classicbands.com - featuring artists' bios, Real Names, Best-Selling Records, Rock and Roll Heaven, and This Week in Rock and Roll History.

Useless Facts - Check out these neat pages of music-related facts ... they may be "useless," but they're also very interesting!


The long and illustrious career of Tom and Dick, The Smothers Brothers.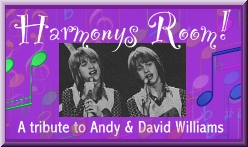 Remember those cutie-pie twin nephews of crooner Andy Williams? Visit Harmony's Room, a cool tribute site to adorable Andy and David Williams. Contains a photo gallery, discography, links and more!

Check out Mona's Micky Dolenz Pages - Biography, pictures, wavs, links about the lead singer/drummer for the musical group THE MONKEES found HERE!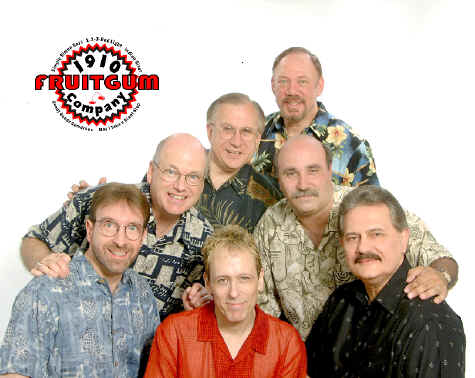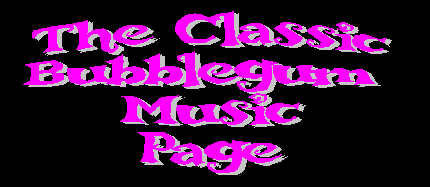 Make way for the pinkest link on the Web! Andrew Bergey's Bubblegum Music page has everything from artist profiles to links to lyrics to Andy's own takes on some of the chewiest songs ever to hit the airwaves. Click on the pic to the left to visit Andy's excellent site ... you probably won't want to leave once you get there!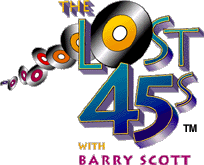 The Lost 45s Radio Program with Barry Scott has been on the air for nearly 20 years, the last six in national syndication. Extensive web site features a brief history of the show, a link to give it a listen, and a page where folks can purchase Lost 45 interviews on CD for private use. (A fellow named Ron Dante is on the list of interviews available.) Click on the pic to the right.