It all began in 1964, with four lads from Liverpool!
Official Beatles sites:
Ringo Starr - Official site for the Beatles' former drummer - features news, videos and much more.

Other Beatles-related sites:
Beatle Brunch -- now playing on a radio station near you! Check the site for details.
She saw him standing there ... Jorie Gracen's Paul McCartney photo gallery. Check it out!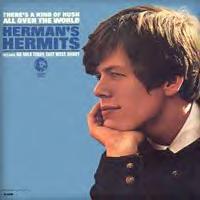 He's Henry the VIII he is ... or is he Herman? Or is he the artist formerly known as Herman but now known as Peter Noone? Visit his official site and see for yourself!
Or, if you so desire, you can visit with the rest of his mates! Click here for the Herman's Hermits site.
Still handsome, still sounding great, and still actively touring - Billy J. Kramer!
Here's the official site for Billy's old mates, The Dakotas.
Come and visit Cliff Richard's pad for a glimpse into the career of this prolific artist
They ain't heavy, they're The Hollies! Check out their official site.
Speaking of which ... CSNY!