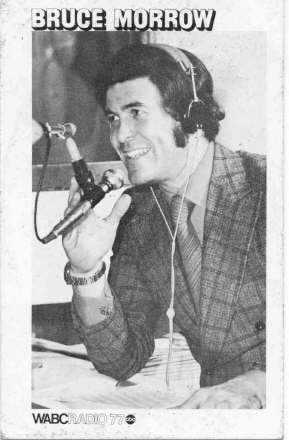 Remember the WABC chime? The one that used to ring at the end of every song played on AM 770 all through the 60's and 70's? Or the mini-jingles which sounded off between songs -- can you hear the melody: "Music radio, WABC" or "77, WABC?" Remember Cousin Brucie and Dan Ingram and Ron Lundy? This page is full of links that will bring back memories from those great days of the Sixties and Seventies!
Let's start at the top ... Alan Sniffen has created two wonderful web sites that are so full of info and deejay bio's and airchecks and jingles and surveys ... well, you may as well bring food, 'cause you won't be leaving for awhile once you get there. Check out his FANTASTIC Musicradio WABC pages, then mosey on over to its sister site, WMCA.
And now, a word from our sponsor! (Just a little teaser ... take a look at a site from one of the old WABC accounts that's SURE to bring back a ton of memories!)
For a comprehensive list of oldies stations in the U.S., visit the Oldies Radio page on Oldies Connection.